"This pilates bar has absolutely changed my life. Forget all the fancy machines, this is seriously all you need." ~Julia R.
Bring Out the Confident, Healthier, and Sexier You!
3.2 MILLION people die due to a lack of exercise Every Single Year! Don't only prevent the threat of fatal-diseases, but also bring your Confidence out!
Whether you're a Gym Shark or just Starting Out, working out on a regular basis has proven to show an increased happiness and productivity level, while building your Perfect Sexy Poise! 
Why you will love it?
> Gyms can be intimidating, especially when you're just starting out... workout from the convenience of Your Own Home!
> Show off your well developed strong core and improved posture as soon as 2 Weeks!

> Take Advantage of your stay at home. Promote a happier, healthier, and more confident you!
> Reach your fitness goal! Our BootyFlex™ Ultimate Home Workout Bar replaces equipment such as Barbells, Twisting/Rowing Machines, and More!
> Forget about Quitting! We will include a FREE easy to follow guide designed by Personal Trainers! 

> See and feel the improvements with just 15 minutes of daily workout. 
Conquer your Healthier and Sexier Body that's ready to show off on your next OOTD!  


Tips and Tricks for Maximum Benefit

> Use our FREE Workout Guide prepared by Personal Trainers ($19.99 regular value) and achieve your desired results!

> No more excuses on achieving the Fit and Sexy Body you deserve! Workout at the comfort of your home or anywhere convenient with the 2-piece bar that comes apart for easy travel and storage.
> Achieve desired results with Full-Body Workouts! Adjust the Tension and Resistance up to 220lbs by Rolling the BootyFlex™ Ultimate Home Workout Bar.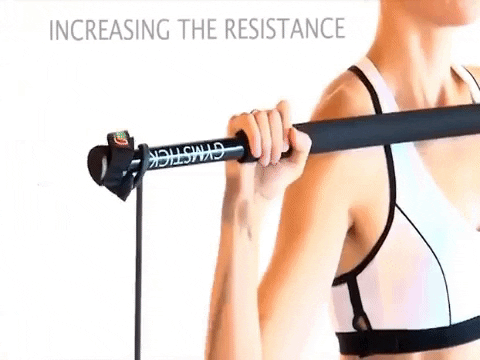 Our Unconditional Guarantee
If you aren't in LOVE with your purchase, please let us know within 30 days, and you'll receive a stress-free refund.